Acrylic Christmas Ornament Tutorial
Learn how to add adhesive vinyl to acrylic shapes using the wet method.
Adhesive Vinyl on Acrylic Shapes
Have you worked with acrylic shapes? Have you applied adhesive vinyl as carefully as you could and still had bubbles? I'm going to show you how to use the wet method so you can tell those bubbles to pop off! In this acrylic Christmas ornament tutorial, you will see just how easy it is to apply vinyl using the wet method!
My journey with adhesive vinyl and acrylic shapes
When I was introduced to acrylic shapes, I was so excited by all the things you could make! Keychains, ornaments, badge reels, bookmarks, the list goes on and on! Just add adhesive vinyl, and you can give a blank piece of acrylic a personality! I jumped in with both feet making keychains! I ordered the blanks, the vinyl, the epoxy, and everything else I would need! My craft room quickly filled up with supplies! I made mistakes, and I made a mess! Vinyl, glitter, epoxy, UV resin- it was everywhere. Then came the bubbles. If you work with adhesive vinyl, you know what I mean by bubbles. Those frustrating things get under your vinyl and make the prettiest projects a mess.
Tips and Tricks that work for me
Layering vinyl is much easier to do if you do it off of your acrylic piece. You will see in the video how I layer the different colors of vinyl on a piece of backing from the vinyl. You have more control of your pieces and less chance your vinyl will stick to something you don't want it to stick to!

Another thing that works for me is learning which setting works best with your machine. I use a Cricut Explore Air 2, and have heard people say they use the washi setting when they cut small pieces of vinyl. I like the wax paper setting and extra "more" pressure. Remember that all machines have limitations. You can't expect your cutting machine to cut thin tiny strips with no issues. That's why when you pick a font to use with keychains, or anything small, you want to use a thicker font. Not only will it be easier for your machine to cut, but the vinyl will also adhere to your surface better. Remember, the vinyl has adhesive on the back, so the thinner you cut it, the less area you leave with adhesive on it to stick to your project.
Keep your cutting mat clean of debris

Make sure your mat is free of particles. Leftover pieces of cardstock, or vinyl, can affect your cuts. When the blade is cutting your vinyl, and it's sitting on a small particle on your mat, your blade can hit the particle and throw off your cut. Using a brayer is another thing I've learned helps a lot with smooth cuts! After putting your vinyl on your cutting mat, use a brayer and run it over the vinyl to make sure the vinyl has all areas stuck to the mat before you cut it.
---
---
List of Supplies
Acrylic Blank-I used the Christmas Ball Ornament from 3rd Degree Laser
Permanent Adhesive vinyl
Rubbing Alcohol
Lint free cloth, a coffee filter works great too
Squeegee -aka application tool
Spray bottle with water and small amount of liquid dish soap
Vinyl Cutting Machine- I have a Cricut Explore Air 2
Christmas Ornament SVG-you can find this one in my Etsy Shop
---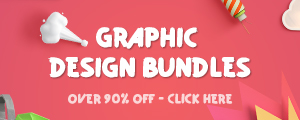 ---
What's that font?
The font that I used for this design is called Block Note
---
---
Watch the video to see how I made these acrylic Christmas ornaments
Here you can see how I apply adhesive vinyl with the wet method.
In the first part of the video, you see the steps I take to layer the vinyl and create the boy reindeer. I sped up the footage in the second part of the video, but you can still see the cute girl reindeer come to life!
---

---
If you enjoy working with acrylic shapes, check out this Christmas owl tutorial and grab the free SVG too!
You can find this Free Owl SVG and tutorial here!
---
---
Find the SVG for these Christmas Ornaments in my Etsy Shop
---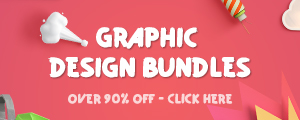 ---