Let's Learn About Your Cricut!
---
Let's learn a little something!
Are you ready to learn a little something with that new Cricut vinyl cutting machine? In the videos below, I use Cricut Design space to create tutorials to help you learn some of the Design Space features.
First of all, breathe! Don't let it intimidate you! Remember, all the beautiful projects you see on Pinterest, Facebook, and all the other places you visit, all those crafters started just like you ~ NEW and wanting to learn!
Below you will find some Cricut Design Space tutorials that I added to my Facebook group to help members get more comfortable with their machines. The best way to learn is to experiment and make mistakes. Please don't get frustrated, don't overthink it, and by all means, don't forget to have fun! You will get better and better the more you use your machine. As you improve, you can look back and laugh at the mistakes you made, and trust me, you will make mistakes, and that's ok!
Crafting is supposed to be fun! Whether you just want to make things for yourself, gifts for family and friends, or you are out to make a little extra spending money, or maybe someday you want to turn this into a full-time job, don't forget to have fun and laugh along the way. If you don't, you will slowly get burned out and start to hate the craft you eagerly set out to learn.
So let's get to it! I hope these tutorials help you along your learning journey. Please let me know what else you'd like to learn; I'd love to help you love your machine and make beautiful things!
---
*I will continue to add the tutorials, so be sure to bookmark this page, pin it to Pinterest and check back often!
---
Cricut Design Space Tutorials
---
Using the slice feature in Design Space
---
Copy and Paste in Design Space!
You can find the Free SVG for the Cookie Plate in my blog post here.
---
Contour Feature in Design Space
---
Use the pattern fill option and digital papers in Design Space
---
Use the attach and ungroup features
You can find the Free SVG for the Holiday SVG Bundle in my blog post here.
---
Using the attach feature to keep your words together when you go to make it.
You can find the Free SVG for the Christmas Subway Art in my blog post here.
---
Have you ever wondered how to cut all your different colors of vinyl on one mat? The video below shows how I arrange my mat in Design Space!
---
I'd love for you to follow me on my Facebook Page,
Main Road Digital Creations.
By following me, you help my business grow, and growing keeps the freebies you love coming your way!
---
---
Come join my Facebook Group! We have a great group of friendly crafters! Lots of laughs and zero drama!
---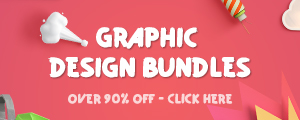 Have you ever wanted to try a new mat for your cricut? I swear these mats are amazing! No prepping so they aren't too sticky! Check them out! Seriously you will love them!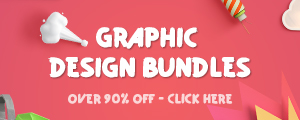 ---
---
Click here for access to over 6 million fonts, graphics, and digital resources. Download the first ten fonts & designs for free! Commercial license included.