Font Hoarder Free SVG Cut File
Funny Crafting Quote Free SVG
Affiliate links have been added to this blog post. If you purchase items through my links, I may earn a commission.
---
Font Hoarder Humor
Free Fonts! Who doesn't love them? I admit I'm a font hoarder! Here's a free Font Hoarder SVG for those of you in the club with me!
I've been called a hoarder for years, although I would say I'm a "collector of many things," my husband says hoarder. Haha, I guess it's a good thing he doesn't know about my font addiction! At least they don't take up as much room as all my craft supplies! This Font Hoarder free SVG is the perfect way to describe how I feel! haha
Can you believe it's free!?
Are you a font hoarder? When I first started using my vinyl cutting machine, I stumbled across a free font website. I thought I had gone to crafting heaven! So FREE, I couldn't believe it! It was like someone was passing out ice cream, and I didn't have to pay for it! YeeeHa!!! As a new Cricut user, I spent hours going through all the pretty fonts and loving every minute of it!! I'm sure you've been down that free file road if you're a crafter. It's a fun road to travel down!
Do you sell the things you make?

Then I started learning about personal vs. commercial-use files and fonts. If it says personal use only, that's exactly what it means, you can only use the files on items you are creating for personal use- or giving away, not for selling things you make. Do you sell your products? Make sure you know the designer's terms of use if you do.
---
When you download a free font or SVG file, and it says for PERSONAL USE ONLY, that's exactly what it means. You can only use that font or SVG for personal use. You can use it on projects for yourself or on something you give away. You can not charge for items made from those files. You can make no profit.
On the other hand, when you download a free font or SVG file that says COMMERCIAL USE, you can use those files on projects you plan to sell and earn a profit. The designer permits you to use their design or font to create physical products that you can sell. You can't resell the actual file, but you can use the medium of your choice to create items that others can purchase from you.
---
Websites with Free Fonts are listed below!
Once I decided to take my hobby and turn it into a business, I knew I had to start watching the fonts I was using. So I began purchasing fonts but also started downloading free fonts that came with a commercial license. I have a few websites listed below that offer free fonts that come with a commercial license. So be sure and check them out!
Font Hoarder here!
Yes, I admit it, I am a font hoarder!!
They are all so pretty- I don't care if it's a script font, a bold font, funky, chunky, silly, outlined, whatever it is, I want it! What's your favorite style font?
---
What will you make? A shirt, a tote bag, a mug? I'd love to see it!!
Come show it off in our Facebook Group!
---

---
---
What's that font?
For the words Font and Hoarder, I used a combination of different fonts. You can only imagine how many I have. A Lot! I did my best to list the ones I used. Funny story- I have so many fonts in my collection (remember, I'm a hoarder, haha) I don't recognize a few of them in this design. I am pretty confident I manipulated a letter or two to fit the design.
This SVG was one of my first designs, and I didn't write down the fonts I used. However, I have learned my lesson; I do now, haha.
This list shows the fonts I know for sure. I will leave the others off until I come across them, and I'm 100% sure they are the correct font.
---
Make yourself a reusable shopping bag to take to the craft store!😁
Happy Crafting!
---
Design #12 Font Hoarder SVG cut file (available in my freebie library-get the password by filling out the form at the bottom of this page)
---
Check out the latest in my Design Bundles Shop!
---
~Visit my Etsy Shop~
---
Have you ever wanted to try a new mat for your cricut? I swear these mats are amazing! No prepping so they aren't too sticky! Check them out! Seriously you will love them!
---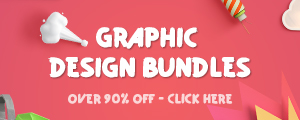 ---