Glass blocks are such a fun addition to your holiday decorations! If you've never made one, check out the tutorial here to see how I did it!
Affiliate links have been added to this blog post. If you purchase items through my links, I may earn a commission.
---
Christmas Glass Block Decoration
Last week in our Facebook group, I asked my group members for suggestions on what types of designs they'd like to see. One of the suggestions was to design something for a glass block. I had never made one before, but I have always loved how they look in pictures I've seen. So, that was my inspiration for this week's Free Christmas Glass Block SVG! I designed a cute little elf peeking in the window with Santa and his reindeer flying off in the background. I love how it came out!
Honestly, I was very nervous about decorating this block because I had never done one before. It's always scary trying a new project, but I was up for the challenge! So, of course, I had to bring you all along with me! Check out the step-by-step pictures below, or watch the video tutorial and see how I made my Christmas block!
---
Supplies I Used
---
Taking pictures of glass blocks!
I don't even want to admit to you how many pictures I took of this block! Haha, it was challenging to get a good shot with the lights! I added a bow for the picture, but I'm not a big fan of it, so I probably won't leave it on.
---
What's that font?
The font I used is called Groenly Script
---
Step-by-Step
You can see the process of how I decorated my glass block below in these step-by-step photos. If you'd like to watch the video, you can see that too! Scroll down past the pictures to find the video tutorial!
Download the Free Christmas Glass Block SVG to your computer. Next, open up Design Space, create a new project and upload your image. Click browse to locate the file you saved. Next, find the SVG, click open and upload it into Design Space. Once in Design Space, click on the image you just uploaded and add it to your canvas..
➡IMPORTANT *When you ungroup the SVG, be sure and flip the Santa Claus element horizontal. If you are applying him to the back of your glass block, he needs to be flipped, so he appears the right way on your project.
After you flip Santa horizontal, he will look like this on your Design Space screen. ⬇
---
After you cut your vinyl for your glass block
Be sure and clean your glass block. I used rubbing alcohol and a coffee filter. Coffee filters are great for cleaning your projects because they are lint-free and won't leave behind tiny pieces that might show under your vinyl. Weed your vinyl while your block is drying.
I "built" my elf before I applied him to my project. Assembling him first made it much easier to add him to the block.
Remember to go slow!
I made a mess when I put the transfer tape onto my window design! Yikes! I went slow when I applied it to the block, and it all worked out ok! Be sure and take your time lining up the vinyl! Once it sticks, you will have a hard time moving it! I did try to use the wet method first to apply the window to the glass block- HUGE FAIL! Haha.
Next, pick up your Santa element with your transfer tape and lay it, sticky side up, on your table. Hover your block over your transfer tape to be sure you have Santa lined up correctly so you can see him through the window the way you like it. Once you have it lined up the way you want it, carefully lay your block down on the transfer tape and gently push it down to get the transfer tape to stick. Flip it over and use your application tool to burnish your design down.
That's it! You applied the vinyl and made yourself a cute Christmas glass block decoration!
Adding lights and batting
The rest is optional, but I did add lights and batting to my block. After completing the vinyl, I quickly realized I should have put my opening at the bottom of the glass block. It would have been much easier to add my lights and batting to it! I ended up using the handle of a wooden spoon to get it all stuffed inside and arranged it the way I liked it. After it was in place, I cut a smaller rectangle piece of batting to lay on top of my lights. It made my block look more finished and allowed me to hide the cord.
---
Here is my finished glass block! For my first one, I'm thrilled with it! I can't wait to tuck him in next to my Christmas tree this year! Where will you put yours?
I'd love to see your finished projects in our Facebook Group!
---
Let's make a Glass Block!
Here's the video tutorial. You can follow along from Design Space to my finished project!
---
---
Please consider sharing on Pinterest before you download your free SVG design. Sharing helps my business grow, and growing allows me to continue bringing you the freebies you love!
Design #76-Christmas Elf Glass Block SVG cut file (available in my freebie library-get the password by filling out the form at the bottom of this page)
---
Check out the latest in my Design Bundles Shop!
---
Check out the latest in my Etsy Shop
These Ornament and Badge Reel SVG files are made to fit the Acrylic Blanks from 3rd Degree Laser Blanks.
You can find the Acrylic Shapes Here
---
Are you on Facebook?
Come join our group! We'd love to have you!
---
---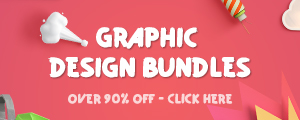 ---