Craft tutorial and Free Cooking Baking Station Free SVG! Use your vinyl cutting machine to make this adorable Christmas cookie plate!
Affiliate links have been added to this blog post. If you purchase items through my links, I may earn a commission.
---
Free cookies are always popular!
The holidays are getting closer, most crafters are in full Christmas mode now! Cookies for Santa, cookies for friends, just any kind of cookie plate really, are always a popular item around the holidays and that's what inspired this week's free SVG. This week's design is a plate of cookies, but besides being really cute, they are totally Fat Free!! I think this Free cookie plate SVG-cookie baking station would be adorable as a gift-giving plate, or just added to your kitchen for some fun Christmas decorating!
Some things you'll need for your Cookie baking Station

You can use your cutting machine and adhesive vinyl to create your very own plate! I used my Cricut Air 2 and permanent adhesive vinyl- I used Oracal 651 for the black and white vinyl, the colors are StarCraft HD matte. The transfer tape I used is a medium transfer tape, not too sticky, but just the right grip!
In the second video I mention a tool I use for weeding, it's called a Pin Pen, I love it!
---
---
What's that font?
The font I used for this design is called
Welcome Christmas, it's perfect for Christmas designs and it cut great!
---
Learn how to make this free plate of cookies!
I created 2 videos for this project. In the first video I show how to resize the design and add the different colors of vinyl to one mat in Design Space.
In the second video I show how to assemble the adhesive vinyl and apply it to your project. I put this free cookie plate SVG on an old enamelware plate I had.
I think It turned out adorable, but I think it needs more for my style. I'm planning to add a bow to the top and hang it in my kitchen for the holidays!

I'd love to see what you create with this week's design.
Come on over to our Facebook Group and show it off!
---

➡*If you are making this to put on a plate that you will fill with cookies do not put your vinyl on the top of your plate. Vinyl is not food safe. I recommend mirroring your imaged and then cutting your vinyl. Apply it to the underneath side of a glass plate, allowing your design to show through correctly, and your plate will remain safe to add all your yummy treats!
---
Let's see how it's done in Design Space.
Part 1. Here is the first video I created for this week's free SVG. You can see how to size and arrange the SVG design, and how I used Design Space shapes to visualize how big I need to make my design for my physical product. I also arrange most of my colored vinyl on to one mat. *I apologize for the sound quality- a new microphone has been ordered!!
---
Watch the messy crafter (that's me) 😁put it all together…mistakes and all!
Part 2. Here you can see how I cut and then assemble the layers of adhesive vinyl for this week's free SVG. You will see in the video that even the "experienced" crafters still make mistakes! I left in my goof so you would be able to see sometimes you have to play and experiment with techniques.
Also, here is my confession- I'm a messy crafter-I am horrible at putting things away, and especially when I'm working. I'm me, I love crafting, it may not be the cleanest video, but I promise I laughed and enjoyed every minute of making it for you!
Join me in my craft room as I put this Cookie Baking Station SVG together!
---
---
What do you think? Would you add more to the plate? Maybe some crumbs, or how about another cookie with a bite out of it, how fun would that be! Make it your own, play around with the design, then come over to our group and show it off!
---
---
Here's my finished project. I added this week's Free Cookie Baking Station SVG to an old enamelware plate.
---
---
Check out my Design Bundles Shop
---
What will you make? A shirt, a tote bag, a mug? I'd love to see it!!
Come show it off in our Facebook Group!
---
Check out the latest in my Etsy Shop
---
---
Please consider sharing on Pinterest before you download your free SVG design. Sharing helps my business grow, and growing allows me to continue bringing you the freebies you love!
Design #Cookie Plate-Cookie Baking Station SVG cut file (available in my freebie library-get the password by filling out the form at the bottom of this page)
---
---
---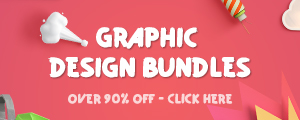 ---
❤❤❤
Follow my Facebook Page!
---
Did you get a new Cricut for the holidays? Do you need a few tutorials to help you with learning your new machine? I've added a few here that might help you on your learning journey!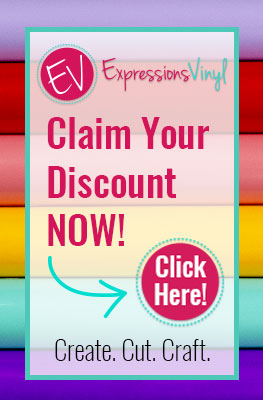 ---
---
Click here for unlimited access to over 3 million fonts and graphics for just $1.