Make fun Easter tags for your baskets using acrylic blanks!
---
Affiliate links have been added to this blog post. If you purchase items through my links, I may earn a commission.
---
Fun Happy Easter Tags
Let's make some cute Easter tags using this Free Happy Easter tag SVG and acrylic keychain blanks. Acrylic keychains have become very popular, and this free SVG is an excellent project to use on them. The keychain blank already has a hole in the shape that you can use for your hanger. Add your favorite adhesive vinyl and a ribbon to make it your style. You could even add names to your tags to personalize your Easter baskets! The font I used for the 'Happy Easter' is Cookie Tower if you would like your names to match the wording.
I chose to use acrylic blanks, but you could use what you already have. These would be cute on wood rounds, card stock, or you could even use fabric and your favorite heat transfer vinyl. That's one of my favorite parts of crafting; you can use your imagination and create something you will love!
---
Supply List
Acrylic Blank, I used a 3″ black circle
Adhesive Vinyl- I used StarCraft HD Permanent
Vinyl Application Tool– also called a Scraper or a Squeegee
Cutting Machine- I have a Cricut Explore Air 2
Ribbon- I found mine at the Dollar Tree
Spray Bottle and water with dish soap (for wet method)
Rubbing Alcohol
---
Below are step by step instructions to make the Free Easter tags.
Or you can scroll down to watch me in a video tutorial.
---
---
Download and unzip the zip file.
Upload the SVG and bring your image into design space. Once in design space you will ungroup the SVG.
When I make my keychains or acrylic tags, I like to remove the hole from the file in Design Space before I cut my vinyl. I do this because it is easier to apply your vinyl to your acrylic blank without having to line up the hole in the blank with the hole that is cut out of the vinyl.
When I'm all done applying my vinyl to the acrylic blank, I use a bead reamer to poke the hole out of the vinyl. I clean up the inside of the hole edges with a fingertip craft knife if needed.
---
Removing the hole in Design Space
To remove the hole from the SVG, you are going to use the contour feature. When you select the grey background, you can move it out, and there you will see the small hole at the top of the file. Select the grey circle by clicking on it, and the contour feature will be displayed at the bottom right of your Design Space screen.
Click on the contour feature, and your grey circle will appear in a box that says Hide Contour. You will click the small circle that will remove the hole from your design. Click off the box, and you will then return to the screen with your SVG file, but now you will see the small circle is gone. You will repeat that for both the girl and boy SVG.
---
If you like, you can move your shapes to the same mat. There is no need to use 11 different mats. You can click on the shape you want to move and click 'move object,' which will allow you to move the shape to another mat.
---
When I cut adhesive vinyl on my Cricut, I set the dial on my cutter to custom and choose the wax paper setting. It works great with my machine, and I have no problems with small letters and tiny pieces.
---
Here is a picture of how your mat may look if you choose to cut different vinyl colors on the same mat.
---
Weeding your adhesive vinyl
I have found that when I cut small details, such as wording, it's best to weed them right away. When you allow them to sit before you weed, sometimes the vinyl doesn't release well, and you lose small parts.
Remember to weed slowly, these pieces are very small.
---
Acrylic blanks come with protective paper on them. I use an X-acto knife and carefully remove the protective paper.
Clean your surface with rubbing alcohol after you remove your paper backing. You don't want any oils or particles left on your surface before you apply your vinyl.
The Wet Method
One of the best techniques you can learn when applying adhesive vinyl is the wet method. Adhesive vinyl tends to have bubbles underneath it when you apply it if you aren't careful. The wet method will eliminate the bubbles and allow you to reposition if you need to.
In a small spray bottle, you need water and a small amount of liquid dish soap. Put water in your bottle and add just a drop or two of the dish soap. Shake it up a bit to mix it, then spray it in your hand to test for the correct consistency. You want to be able to feel that there's a little bit of soap on your hand, not a lot, just enough to feel a little slippery between your fingers.

---
Spray a small amount of the soap/water mixture on the vinyl and the acrylic blank. Use your finger to help cover the entire surface of both.
Once you position your vinyl where you want it, use your squeegee and push all the water out.
---
Click here for unlimited access to over 3 million fonts and graphics for just $1.
---
---
Did you get a new Cricut for the holidays? Do you need a few tutorials to help you with learning your new machine? I've added a few here that might help you on your learning journey!
---
Let's bring that Bunny to life!
When I put my projects together, I like to keep Design Space showing on my monitor with my uploaded SVG file. Having a reference to the design makes it much easier when it comes to layering your pieces.
Be careful when you start to apply the vinyl shapes for the Easter Bunny and the flowers. Remember, there is a hole in the acrylic blank that we will use a bead reamer to pop out of the vinyl. You want to be careful that you aren't placing your design on top of that hole.
---
Time to poke out that hole!
Find the hole in the acrylic blank by feeling around for the indent in the vinyl. Take the bead reamer and poke carefully through that hole. The bead reamer has a file type head; you can use that to carefully "file" the vinyl away or use a small craft knife to cut away the excess vinyl. Go very slow as you are cutting the vinyl out and hold your knife tight; you don't want to slip off and slice your design.
---
By cutting away the vinyl, you will have a perfect hole matching the acrylic blank underneath.
---
Let's make the hangers for our Easter tags!
I found my ribbon at the Dollar Tree. Cut the length approximately 20 inches and fold in half. Make the middle small enough to fit through the hole by folding it. Push it through the front of the blank and take your tales and pull them through the piece you fed through the front. Pull them tight, and there's your hanger!
---
Video Tutorial
Watch as I create the girl Easter Bunny tag using a
black acrylic keychain blank.
---
---
Happy Easter!
---
❤❤❤
I'd love for you to follow me on my Facebook Page,
Main Road Digital Creations.
By following me, you help my business grow, and growing keeps the freebies you love coming your way!
❤❤❤
---
Please consider sharing on Pinterest before you download your free SVG design. Sharing helps my business grow, and growing allows me to continue bringing you the freebies you love!
Design #42-Happy Easter Tags SVG cut file (available in my freebie library-get the password by filling out the form at the bottom of this page)
---
---
Check out the latest in my Design Bundles Shop!
---
Check out the latest in my Etsy Shop
---
If you enjoy working with acrylic shapes check out this alcohol ink tutorial and free SVG!
---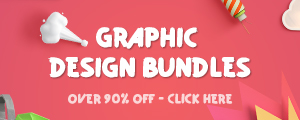 ---