I'm so happy to have you here, you've made my heart so happy!
Take a look around, snag yourself a few Free SVG Files, create some goodies, and come show them off in our Facebook Group!!
---
The Stuff You Need To Know–Terms Of Use (TOU)

The Free Files on my page are here for you to enjoy! Please feel free to make them, tell your friends about them, and create products to sell. You are not allowed to share my files privately. You may direct people to my website, or Facebook group only. Absolutely no sharing in any sort of dump groups or file sharing groups!
Please consider sharing my posts to Pinterest before downloading, sharing helps my business grow. The more you share the bigger I grow- the bigger I grow the more Freebies I can share! Win-Win!😊
You are NOT allowed to sell my files or claim them as your own. You may create physical products to sell (up to 200)- you must make the physical product yourself (no outsourcing)!
Any products I mention in any of my posts, or tutorials, are things I use or have used. I am not responsible for any issues you may have due to any products I list. By being here on my website, purchasing, or using, any products, you are agreeing that I, and my business, are not responsible for the previously stated. Please use common sense when it comes to using any chemicals or products that I mention. Safety first- ALWAYS!
I do list links to other sites and sometimes they include an affiliate link. An affiliate link is a specific URL that contains an ID or username that, when used by a customer, can earn a percentage of a sale for me. There is no additional cost to the customer, it is a small income that helps me to be able to continue to give away free designs.
Some more details about me- I do work full-time outside of the home, so if you reach out to me and I do not respond right away, I'm probably out being a responsible adult and working (bummer- you know I'd rather be home creating and crafting!) the best way to reach me is through email @mainroaddigitalcreationsgmail-com
Thank You for being here! My heart swells knowing you are enjoying my designs! ♥ Please remember, kindness comes in so many different ways- a smile, a kind word, a compliment, respect, appreciation, politeness ….the list goes on and on- Kindness is always the right thing to do- so when in doubt just be kind.♥
Privacy Stuff
I will not sell your email address- I will not share any of the information you give me with anyone else unless you give me your permission.
The email address you provide, when you sign up for our newsletter, or when you allow me to add you to our newsletter, is you giving consent for information to be sent to you. You can unsubscribe at any time.
---
Here is some information on Personal use vs Commercial use files.
When you download a free font or SVG file, and it says for PERSONAL USE ONLY, that's exactly what it means. You can only use that font or SVG, for personal use. You can use it on projects for yourself, or on something you give away. You can not charge for items made from those files. No profit can be made.
When you download a free font or SVG file that says COMMERCIAL USE you can use those files on projects you plan to profit from. The designer is permitting you to use their design, or font, to create physical products that you can sell. You can't resell the actual file, but you can use the medium of your choice to create items that others can purchase from you.
Generally when you purchase a font or SVG file that would allow you to create a physical product to sell, but I have seen designers state 'for personal use only' in their terms of use description, even after you have purchased their design.
ALWAYS read the terms of use on a file, whether it is a free file or one you are purchasing. If it doesn't state it's for commercial use you can reach out to the designer and ask if you can purchase the commercial license.
---
Don't miss out on our Facebook Group!
See you over there!
---
Sign up for all the Latest News On Main Road– Free SVG Fridays!
---

---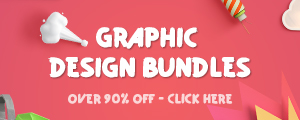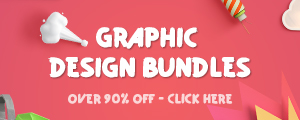 ---
Places to find my files for sale
My Design Bundles shope
---
My Etsy Shop