Snowman Badge Reel Video Tutorial
Affiliate links have been added to this blog post. If you purchase items through my links, I may earn a commission.
Snowman Badge Reel
Snowman Badge Reel Video Tutorial for Acrylic shapes. Have you ever used acrylic blanks? Give them a try! They are one of my favorite mediums to work with. I especially love the colored blanks, it eliminates the need for tiny black border pieces. I have been making keychains, ornaments, and badge reels (name tags) for a few years and wanted to show you how I do it. My acrylic blanks are purchased online and I layer adhesive vinyl on them to give them character and bring them to life.
3rd Degree Laser Blanks

When I learned how to design my own files, I began designing alternate SVG files for a company called 3rd Degree Laser Blanks, and this snowman is one of my designs. My collection of files has grown, you can find them in my Etsy Shop!

Christmas Bulb Badge Reel Shape
For this Snowman badge reel I used the Christmas bulb badge reel shape from 3rd Degree Laser Blanks shop.
Badge reels are smaller than the keychains and ornaments because they are made to be worn for work on your clothing. Most badge reels are approximately 2 inches or smaller in size, this guy here measures a little over 2 inches tall and 1.3 inches wide. He's small, but adorable when he's finished.
When I design SVGs for these shapes I take extra steps to make sure all the pieces are sliced and will look nice when applying your vinyl. The surface you are applying to is small so it's sometimes hard to get it to look nice if you have several layers of vinyl all stacked on top of each other without being sliced first.
Adhesive vinyl and the wet method video tutorial.
If you have ever worked with adhesive vinyl I'm sure you are aware of how quickly it can stick down and not want to come back up. I'm also sure you are aware of the bubbles that can show under the vinyl. That's where the wet method comes in. Have you heard the term game changer before? Well, this truly is a game changer in the world of acrylic shapes and small pieces of vinyl! You can see how I used the wet method in the video below. It is such a simple process, but wow the results!
Supplies I used in the video:
Acrylic Christmas Bulb Badge Reel Shape -Find it in the Badge Reel Section at 3rd Degree Laser Blanks – called Badge Reel Christmas Bulb no hole.
StarCraft HD Matte Vinyl for all the colors
Vinyl cutting machine, I used my Cricut Air 2
Snowflake Charms I found on Etsy
If you have any questions please feel free to reach out.
You can come join our Facebook Group and show off your finished projects, I'd love to see them!
---
---
---
See how to put all your different colors of vinyl on one mat in Design Space.
---
---
---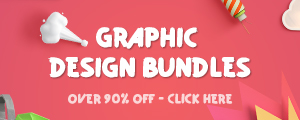 ---
---
Have you ever wanted to try a new mat for your cricut? I swear these mats are amazing! No prepping, so they aren't too sticky! Check them out! Seriously you will love them!
---
Click here for access to over 6 million fonts, graphics, and digital resources. Download the first ten fonts & designs for free! Commercial license included.