Terms Of Use Information and More
HI, my name is Tracy and I'm so excited to have you here!
Main Road Digital Creations was born in March of 2020 after completing an online class to design my own digital files.
I have always loved creating, and after designing years ago with pencil and paper, I'm excited to now be able to use all this technology to share my files with you digitally!
Let's rewind a few years- I purchased my Cricut cutting machine in 2017, and like most of us with a new toy, I went searching for information, ready to tackle this unique crafting style. I watched YouTube, scoured Pinterest, and joined a few Facebook groups. I learned all I could about different types of vinyl, how to apply it, how to cut it, what HTV (Heat Transfer Vinyl) is, what kind of transfer tape is best, what permanent vinyl is vs. temporary vinyl.
So many things to learn, and I wanted to learn it all!
Someone in one of the groups I was in posted a picture of an acrylic keychain, and instantly I wanted to know more! You know the feeling….Oooooo what is that? How did you make it? Where can I learn? Is it hard? What do you use to do that? It's so pretty! I want to do that!!!!
I was hooked!
I was having fun making lots of things and doing what we all do-giving those things to friends and family, haha. Hearing all the Ooos and Ahhhs is terrific for the ego-even if they didn't love it, they would never let you know. I practiced for a long time, wasted lots of product, found a new supply to try, wasted more product, researched, watched videos, asked questions, wasted more product- haha. This hobby definitely has a learning curve to it. After lots of practice, I was finally confident enough to share my creations…
And that started the first journey…
Main Road Creations is where I began the physical product journey. I started posting my creations on Facebook and Instagram, sharing what I had made with co-workers and Facebook friends. The keychains did well, then I added in badge reels, they were a hit…and again, I was hooked! I couldn't wait to try new things and quickly figured out several different ways to decorate and seal this new acrylic blank obsession! I wanted to make designs other than the SVG files that came with the acrylic blank I purchased. I started by taking shapes in Design Space and slicing, welding, merging, and changing different elements to make my piece unique. I was so excited when fellow crafters in the groups I was in asked me how I did a specific design or did I have the file to sell…what? ME? …well, that's all it took…I set a new goal to figure out how to design my own SVG files…then came Main Road Digital Creations!
And now you're here, on my next journey with me!
I'm so glad!~ Join me as I share my crafting experiences with you, maybe help you learn a new technique, definitely have some laughs and share lots of Free designs!
I can't wait to craft with you!
-Tracy❤
---
Join my Facebook Group! Have some laughs, grab some free files, learn a few things and enjoy a great group of no drama crafters!
---
The Stuff You Need To Know-Terms Of Use (TOU)
All the Free Files on my page are here for you to enjoy! Please feel free to make them, *share them, and create products to sell. *Please, if you are sharing my designs, please send the interested person here to my website, no sharing files privately, no posting images in other Facebook Groups to trace. The more you share, the bigger I grow, the bigger I grow, the more Freebies I can share! Win-Win!😊
You are NOT allowed to sell my files or claim them as your own. You may create physical products to sell (up to 200)- you must make the physical product yourself (no outsourcing)!
Any products I mention in any of my posts, or tutorials, are things I use or have used. I am not responsible for any issues you may have due to any products I list. By being here on my website, purchasing, or using, any products, you agree that I, and my business, are not responsible for the previously stated. Please use common sense when it comes to using any chemicals or products that I mention. Safety first- ALWAYS!
Some more details about me- I do work full-time outside of the home, so if you reach out to me and I do not respond right away, I'm probably out being a responsible adult and working (bummer- you know I'd rather be home creating and crafting!)
Thank You for being here! My heart swells, knowing you are enjoying my designs! ♥ Please remember, kindness comes in so many different ways- a smile, a kind word, a compliment, respect, appreciation, politeness, the list goes on and on- Kindness is always the right thing to do- so when in doubt, just be kind.♥
Privacy Stuff
I will not sell your email address- I will not share any of the information you give me with anyone else unless you give me your permission.
---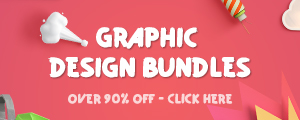 ---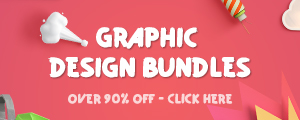 You can check out my Design Bundles Shop and my Etsy Shop by clicking on the banners below
My Design Bundles Shop
---
My Etsy Shop
---