Free SVG Files from Main Road Digital Creations.
Personal and Commercial use.
Compatible with Cricut, Silhouette and more!
Affiliate links have been added to this blog post. If you purchase items through my links, I may earn a commission.
---
CLICK ON THE PICTURE TO TAKE YOU TO THE CATEGORY FOR FREE SVG FILES!
---
Happy Crafting!
I'm so happy you are here! The Free SVGs on Main Road are all free for personal and commercial use. I love supporting small businesses, and my way of doing that is by providing you with files you can use in your business. The files on my page are not for you to sell. They are for you to use on your projects. You can check out the full terms of service details here. Thank you for being here. I truly appreciate you!
---
These are just a few of the FREE SVG files here!
Check out the categories tab for more!!
---
Four Simple Things You Can Do
I'd love if you would Follow me!
---
Twinkle Twinkle little star
I love this sweet little rhyme! Wouldn't this be adorable in a child's room, or how about on a shirt or diaper bag! I included a bonus file with a few stars and the words "little boy" and "little girl." I think it would be so cute on the backside of a little onesie.
---
---
---
Click on the picture to download your Free SVG.
---
Do you love Free SVG files?
Sign up for All The News on Main Road!
I promise not to bombard you with emails! I will not share your email address, and you can unsubscribe at anytime!
---
Sunshine Makes My Soul Sing
Sunny days feel like they have finally decided to stick around here in Ohio! There's just something about that sunshine that makes you feel so good! This design would be so cute on a summer tank top or maybe a beach bag!
---
Click on the picture to download your Free SVG.
---
---
I Enjoy Long Romantic Walks…
Warm weather usually brings lots of flea markets and garage sales. Hopefully, soon, we can get back to visiting all these great places again! Those, along with antique malls and thrift stores, are some of my favorite places to find "junk" (as my husband calls it), haha.
So combine that with my need to have a bag for EVERYTHING, and here you have my latest design!
---
---
Click on the picture to download your Free SVG.
---
Don't miss out on our Facebook Group!
---
Life Takes You to Unexpected Places Love
Brings You Home
Life certainly is taking us to unexpected place lately! It's wonderful when we have Love to bring us Home! Make this sign for yourself, or give it as a gift~ either way, this SVG is free for you!!
---
---
---
I'd love for you to follow my Facebook Page!
---
Visit my Design Bundles Shop!
---
---
---
Visit My Etsy Shop!
---
---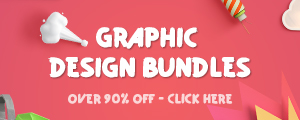 ---
---
---
---
---
---
---