Free SVG Bundle of Sassy Sayings
Watch me use the reverse canvas technique in the tutorial below!
This post may contain affiliate links. As an Amazon Associate, I earn from qualifying purchases. Please see my privacy policy for full details.
Use these funny SVG files on signs, towels, cups, and more!
I love a good laugh! There's nothing like it to me except for making someone else laugh! My sense of humor has been described as sarcastic and sassy, and I consider that a compliment. Haha. This free SVG bundle of sassy sayings is exactly my style of humor!
Making someone laugh is fantastic, and I love sharing the giggles. I'm sure the wonderful members of my Facebook Group community would confirm my goofiness. I share a silly post each morning in my group to help start our day out the right way, smiling! Do you have a favorite SVG from this sassy sayings bundle? Which one will you make first?
Which sassy design will you make?
You can use adhesive vinyl or HTV to make any of these fun designs! Make them for yourself, or give them away as a gift to add some laughter to someone's home.
Here is a list of supplies you may need for your projects
I will show you how to size your design in Design Space using shapes in this video.
---
In this video, I will show you how to disassemble your canvas, paint it, and put it all back together! I used HTV and my heat press to make this reverse canvas with one of the Free SVGs from the Sassy Sayings Bundle.
Here is my finished sign!

Wouldn't this be great in your laundry room? You can use a white stretched canvas and apply your favorite HTV to it with your heat press, or Cricut Easy Press.
Using flour sack towels for decorating is a fun way to add a little something extra to your kitchen! Use your favorite HTV, your heat press, and one of the free sassy SVG files from this bundle to make your kitchen guests smile!
---
What's that font?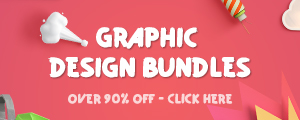 This one makes me laugh! Start with an elegant fancy script font, so your guests think you have a pretty new sign hanging in your home, then BAM! Bring it on home for the laugh. Hahaha.
I'm sure we can all relate to this one! Use your favorite adhesive vinyl and put this sassy saying on a cup!
Click here for access to over 6 million fonts, graphics, and digital resources. Download the first ten fonts & designs for free! Commercial license included.
All of the Free Files on my website are for Personal and Commercial use. Check out my Terms of Use (TOU) here.
Please share to Pinterest by pinning the above image. Thanks!
Here's where you can find your Free SVG Bundle!
Design #37-Bundle of Sassy Sayings cut files available in my freebie library. Get the password by clicking the button below and Joining our Freebie Club!
If you enjoyed these funny SVG files, here's another you may love!
---
Check out my latest designs in my Design Bundles Shop!
Check out the latest in my Etsy Shop
Are you on Facebook?
Join our group!
We'd love to have you!
---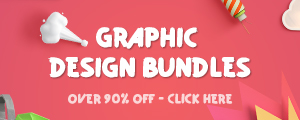 I'd love for you to follow my Facebook Page!