Make some fun stocking stuffers with this Free Holiday Tic Tac Toe SVG!
Holiday Tic Tac Toe Bags
Tic tac toe, a game that never goes out of style! It's a fun way to pass the time, doesn't take much skill, and you can make a playing board with just a pencil and paper! But what fun is a pencil and paper when you're a crafter? So grab the Free SVG below and give your Tic Tac Toe game a little kick!*

I was going through my craft supplies, and I came across these burlap bags that I purchased for the Valentine tic tac toe bags I made last year. I knew I had some scatter hearts leftover from this project, so I went hunting! If you have a craft supply stash like I do, you already know that my hunt was not easy! I dug through boxes, bags, crates, drawers…well, you get the picture, haha. But, I finally found them in my craft closet. Hmm, imagine that; I put them away where I wouldn't lose them, haha. These were so fun to make! The pieces for the snowman's eyes and mouth are tiny, but if you go slow when you weed them, you will have no problems!
---
*Please understand that these pieces are small and not intended for small children!
---
---
Supplies I Used
---
---

---
What's that font?
The font I used is called Cherish Moment
---
Have you ever wanted to try a new mat for your cricut? I swear these mats are amazing! No prepping, so they aren't too sticky! Check them out! Seriously you will love them!
---
Watch the video to see how I made the Tic Tac Toe bas!
Here is the video tutorial on how I made the tic tac toe bags. If you would rather read the step-by-step instructions, you can find those below with pictures. .
---
Please consider sharing on Pinterest before you download your free SVG design. Sharing helps my business grow, and growing allows me to continue bringing you the freebies you love!
---
Step by Step Instructions
If you'd rather see the step by step instructions here ya go!
I purchased these scatter hearts around Valentine's day last year. If you can't find them, you could use any round or heart-shaped surface for your snowman and tree pieces.
---
Remember to weed your vinyl very slow. I used the washi setting, with more pressure on my Cricut, and it worked great for the tiny pieces. Also, make sure your mat is free of any small particles. Little bumps under your vinyl can make your blade jump, not give you a good cut, or even rip your vinyl.
---
I layered my small pieces of vinyl before I put them on the heart. This makes the process much easier when you apply your vinyl to your surface.
---
---
The Cricut heat guide recommended medium heat for a burlap bag. After your press is warm, do a 5 second warm-up on the bag. Lay your heat transfer vinyl down on your bag, then apply your heat tape..
---
Use your EasyPress mini to adhere your heat transfer vinyl. The guide recommends 30 seconds of pressure while moving.
After removing my carrier sheet, I used a teflon sheet to cover what I had already applied. If you don't use a teflon sheet, the press will touch the HTV you have already applied and melt it.
---
After completing the first side of the bag, flip it over and repeat the same steps as above to adhere to your HTV.
---
Remember to use your teflon sheet if you are doing another layer after the first. You don't want to melt your HTV.
There you go! Stocking stuffers for the kids or just a fun game to have around when it's too cold to go outside! I'd love to see your completed projects! Share them in our Facebook group!
---
Design #74-Holiday Tic Tac Toe SVG cut file (available in my freebie library-get the password by filling out the form at the bottom of this page)
---
Check out the links below! You will find great freebies as well as files to purchase!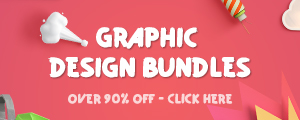 ---
---
---
Did you grab your Free SVG for the Valentine Tic Tac Toe bags? Find it here!
---
---