Pumpkin Kisses and Harvest Wishes Free Fall SVG Cut Files
Two Free SVG designs for your fall decorating!
Pumpkin Kisses & Harvest Wishes
Fall is so close! The morning air has been chilly on my way to work and at night the air is cool enough to sleep with the windows open. I love being able to turn the AC off and enjoy the crisp air, it's the perfect sleeping weather. Soon it will be time for big bowls of warm soup, oversized sweatshirts, and the leaves changing colors! It's time to start decorating! Use these Pumpkin Kisses and Harvest Wishes Free Fall SVG Cut Files to make some adorable decorations!
Fall is my Favorite!
Every year, in October, my husband and I celebrate our wedding anniversary with a little road trip to admire the beautiful changing leaves that fall brings. I'm looking forward to our getaway this year, it will be nice to be together and take some time to reflect on our blessings and to enjoy nature and see the amazing beauty around us. What do you like to do in the fall? Are you a nature lover?
---
What's that font?
---
Signs are always great for fall!
The Pumpkin Kisses & Harvest Wishes SVG would look adorable on a sign, or how about a fall T-shirt or hoodie!
---
---
Add some humor to your day with this funny fall SVG!
This week I had fun playing with fall designs, from the cute pumpkin and collection of leaves, to the F is my 2nd favorite F word file with a touch of sass! I had a blast with this week's designs I created for you. I can imagine the F word file on a mug to drink your favorite hot beverage from at work, of course, they would need to have a sense of humor at your workplace😉 Life is always more fun when you're laughing!
---
Please consider sharing on Pinterest before you download your free SVG design. Sharing helps my business grow, and growing allows me to continue bringing you the freebies you love!
Design #14-Pumpkins Kisses|Fall 2nd Favorite F Word SVG cut files (available in my freebie library-get the password by filling out the form at the bottom of this page)
---
---
---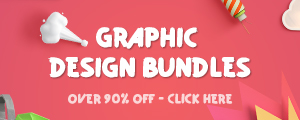 ---
---
Have you ever wanted to try a new mat for your cricut? I swear these mats are amazing! No prepping, so they aren't too sticky! Check them out! Seriously you will love them!
---
---