Sisters Are Like Fat Thighs- Free Funny SVG Cut File
Funny Quote SVG Cut Files
Affiliate links have been added to this blog post. If you purchase items through my links, I may earn a commission.
Fat thighs Free SVG Cut File
Having some laughs with the ones we love! We all need to laugh! This Sisters Are Like Fat Thighs- Free Funny SVG Cut file is sure to do the trick! Laughter is one of the best things in life and I think the world needs more of it, don't you? This fat thighs design made me giggle and I can't wait to make it for my sister for her Christmas gift. I've designed it so you can make it for your sister, friend or cousin, and bring a giggle to their day!
Thanksgiving is less than a week away, wow, amazing, and crazy at the same time! I guess it's now officially time to get into the swing of the holiday decorating, shopping, and baking- ready or not, here it is!
The challenges of this year might make the purchasing of gifts a bit more difficult with our limitations of physical stores to shop in…
Of course, there is always online shopping, but I for one, am grateful I can make gifts for my friends and family…especially fun ones like this week's freebie!
Sisters, Friends, and Cousins
You can create three different designs from this week's free SVG.
Create something using the words Sisters, Friends, or Cousins. Bring some laughter to your holiday gift-giving with this fun freebie! It's true…Sisters are like Fat Thighs- they stick together. 😁
---
Who do you know that would enjoy this fun design?
What will you put it on? I'd love to see it!
Come on over to our Facebook Group and show it off!
Let us ooo and ahh over your creations!
---
---
What's that font?
---
What to put your free SVG on?
How about adding it to a t-shirt? You could make a bunch of them, maybe for your "cousin crew", and add everyone's name. Or how about adding it to an ornament! So many possibilities! That's one of my favorite things about crafting! 😁
---
Friends that laugh together make the world a better place! I bet this free SVG will get your friends laughing!
---
---
Have you ever wanted to try a new mat for your cricut? I swear these mats are amazing! No prepping so they aren't too sticky! Check them out! Seriously you will love them!
---
Design #23 Sisters-Friends-Cousins Are Like Fat Thighs SVG cut files (available in my freebie library-get the password by filling out the form at the bottom of this page)
---
Check out my latest designs in my Design Bundles Shop!
---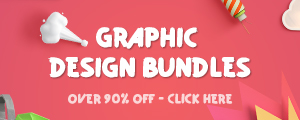 ---
Check out the files in my Etsy Shop!
---
❤❤❤
Follow my Facebook Page!
Did you get a new Cricut for the holidays? Do you need a few tutorials to help you with learning your new machine? I've added a few here that might help you on your learning journey!