Somedays you just want to be left alone, and that's ok!
Affiliate links have been added to this blog post. If you purchase items through my links, I may earn a commission.
We all have those kinds of days
Feeling Kinda Leave Me Alone-ish Today? Want to let someone know? This week's Free SVG might just do the trick? Did you smile? 😊If you did know that I'm smiling along with you. I get this way sometimes; just give me some space. I want to do what I want to do. (especially if it involves being in my craft room, haha) Do you have those days where you just want to be left alone? This free SVG can add a little humor to the days you need that extra space.
You can use your vinyl cutting machine to make yourself a shirt, a tote bag, or how about a mug? I mean, can you have enough things around you to express that you are feeling kinda leave me alone-ish? I'm picturing myself with a cup of my favorite beverage, wearing my comfy shirt, and sporting a fun tote bag on my arm. Haha- I mean, as long as I'm smiling, I'm not being rude, right???
---
---
---
Your favorite beverage in a fun mug!
Use adhesive vinyl and add this free SVG to your favorite coffee mug! You could also use waterslide paper to print the design on and apply it that way.
---
---
---
---
Fun colors!
Don't be afraid to try new colors of heat transfer vinyl. You can completely change the look of a design when you add fun colors to your projects!
---
What's that font?
---
❤❤❤
I'd love for you to follow me on my Facebook Page,
Main Road Digital Creations.
By following me, you help my business grow, and growing keeps the freebies you love coming your way!
---
---
Please consider sharing on Pinterest before you download your free SVG design. Sharing helps my business grow, and growing allows me to continue bringing you the freebies you love!
➡Download your Free SVG HERE!
---
Check out my latest designs in my Design Bundles Shop!
---
Check out the latest in my Etsy Shop
---
---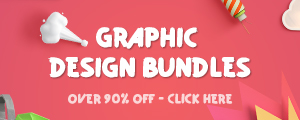 ---
---