I have a lot of balls! Christmas balls, of course!
"I have a lot of balls"
If you are part of my Facebook group, you already know how much I love corny jokes and laughter. So this week's Free Christmas SVG is right up my alley in the humor department. My husband and I were in an antique shop, and I was hovering around the old Christmas decorations. I love old Christmas ornaments and Santa Claus figurines. So I picked up a Christmas ball to ooo and ahh over, then set it down. My husband asked if I was going to buy it. I said, "Nah, I have a lot of balls" Well, that's all it took for our giggling to start. Haha, it made for a funny moment, and then I instantly put it in my notes on my phone, knowing it would be the inspiration for this week's Free Funny Christmas SVG. I hope it made you giggle as much as we did.
---
---
Christmas Decorations
Here's a fun project idea! Use a framed canvas and vinyl to create Christmas decorations! Use the reverse canvas technique with your favorite HTV. If you've never done a reverse canvas, you can watch this tutorial to see how to create one!
---
What's that font?
The font I used for this free Christmas SVG is called Story Holiday.
---
Make yourself some funny Christmas balls!
Christmas ornaments of all sizes and shapes are fun, but I will admit, balls are my favorite!
The holidays can be stressful, don't forget to laugh and enjoy the things around you.
---
Christmas Crafting Tutorial and Free SVG
Have you ever decorated a glass block for Christmas? Find this Free Christmas SVG and tutorial here!
---
---
Make yourself a shirt for your holiday parties!
You can never have enough holiday shirts, right? Use your favorite HTV and make yourself a Christmas shirt!
---
Please consider sharing on Pinterest before you download your free SVG design. Sharing helps my business grow, and growing allows me to continue bringing you the freebies you love!
💥For this week's Free Christmas SVG, I have included two cut files in the zip folder. One of the files is just as you see the image in the pictures here on my website. The other cut file has the balls sliced out of the Christmas tree. Slicing them out of the Christmas Tree makes it easier for your vinyl to lay flat if you are using adhesive vinyl.
Design #81-Funny Christmas Tree Balls SVG cut file (available in my freebie library-get the password by filling out the form at the bottom of this page)
---
---
---
---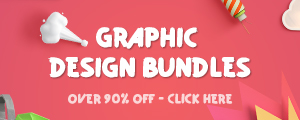 ---
---